MOREVIA system is based on the DMVK Tech technologies. Equipment and software configuration is chosen individually for every vessel. Only high quality equipment is applied for the system operation: Siemens and Mitsubishi controllers, distributed peripheral modules Wago, Phoenix Contact, Crevis. 
All equipment is licensed by Lloyd, DNV, BV. Profinet, Profibus, Modbus RTU/TCP are used as communication protocols. Moreover, in order to replace existing systems, we offer new generation communication: SHDSL modem, which sets up Ehternet TCP/IP network based on available sturdy shield cables.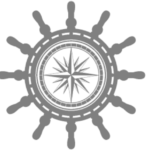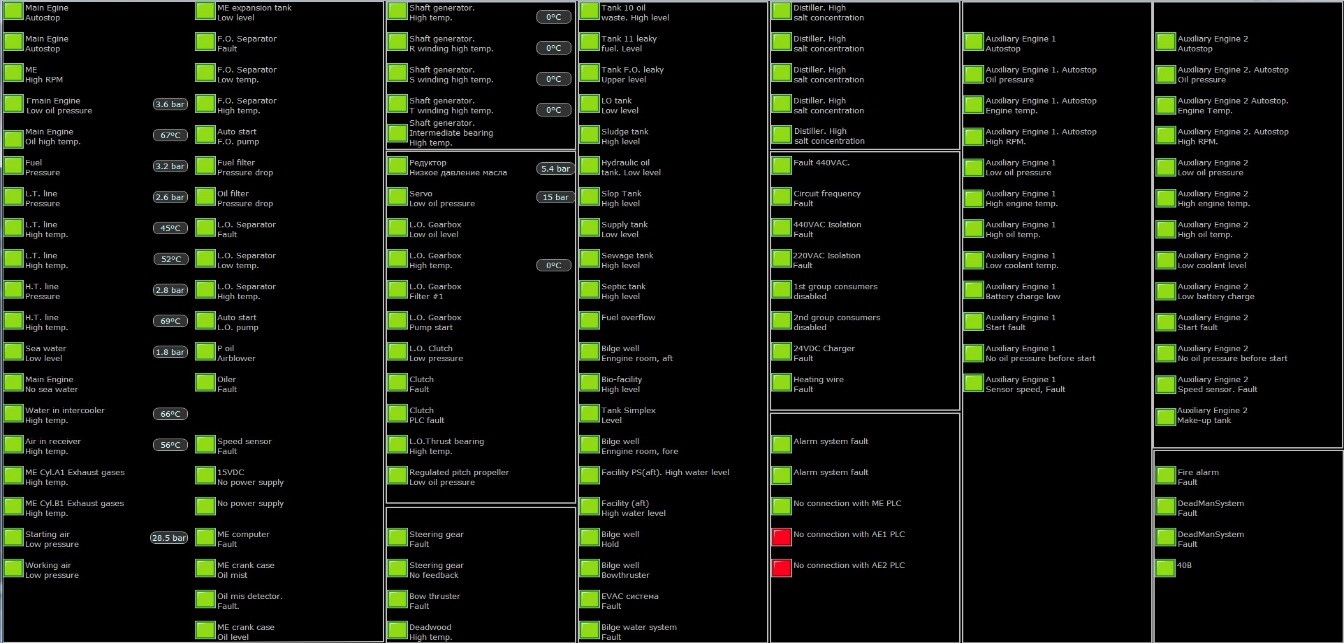 Alarm and monitoring systems

Power Managment
Control of the main engine, steering-apparatus and propulsion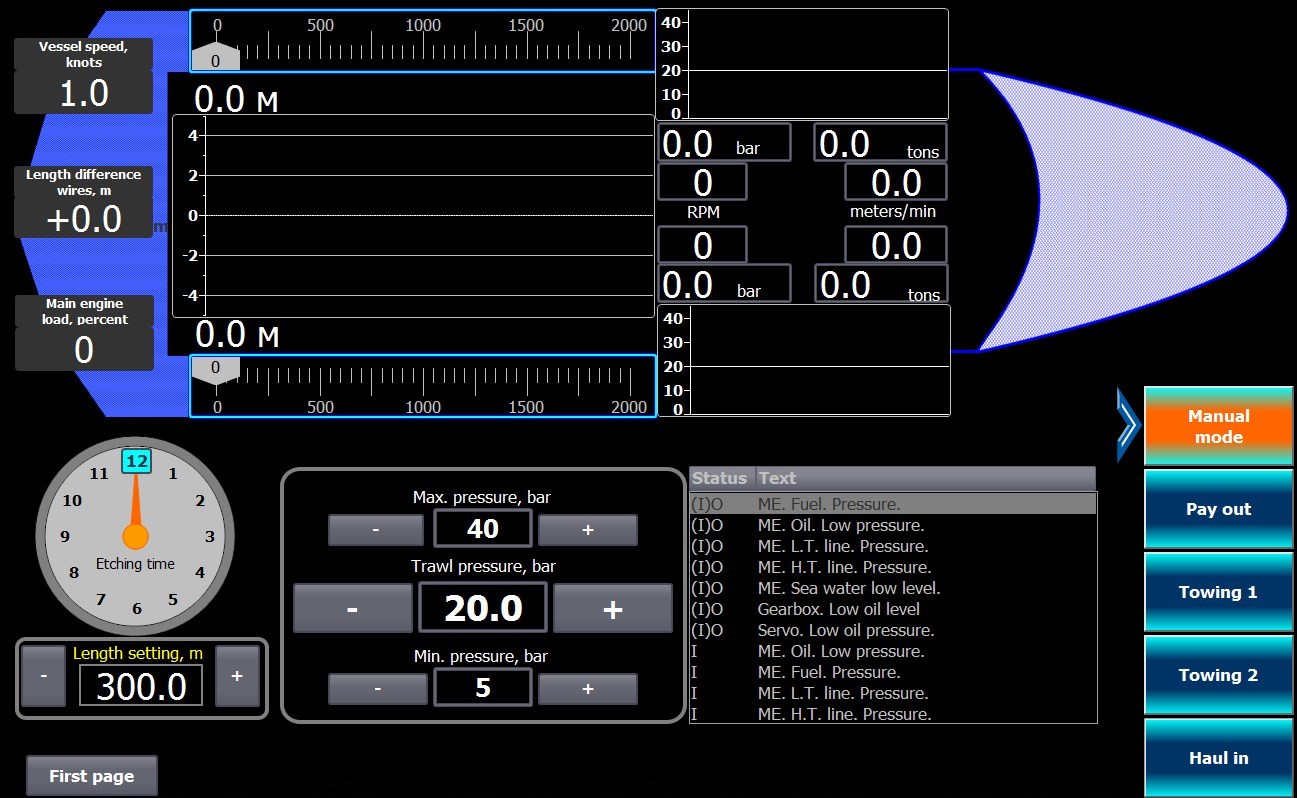 Auxiliary equipment control

Ballast control

Tank level gauge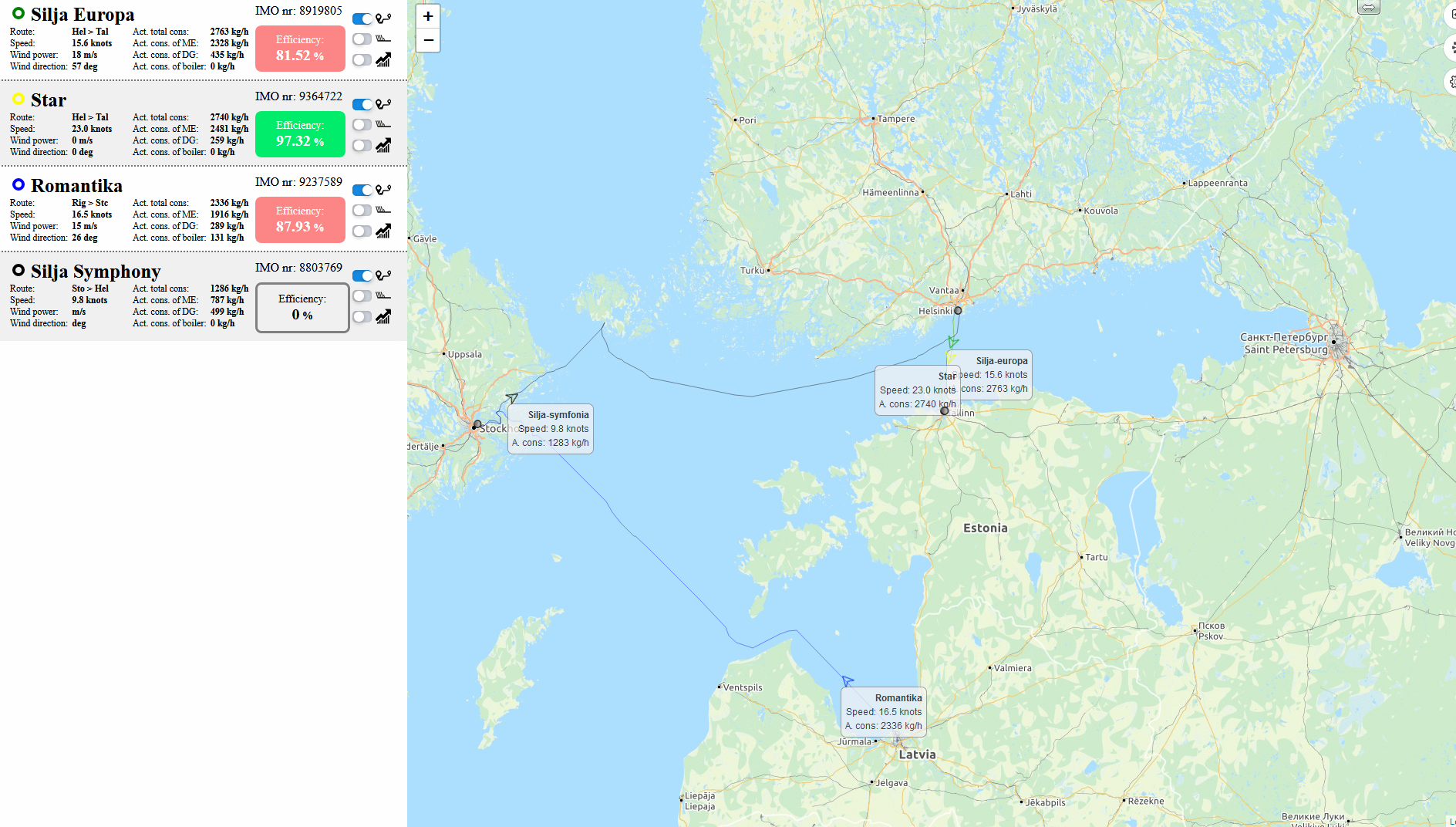 Fleet Management System (FMS) provides all vessels online monitoring from the office.
Have any questions? We are always open to talk about new projects, creative opportunities and how we can help you.